Skin Galore | Queens Day | Lip Oils | Brown Sugar Scrub | Eyelash Growth Oil | Sea Salt Scrub | Gift Box Kit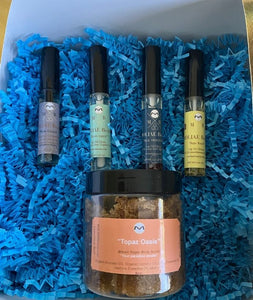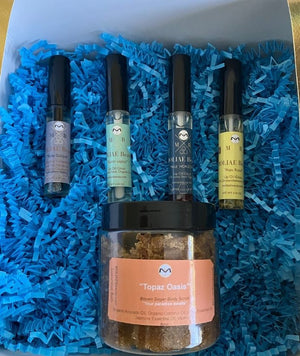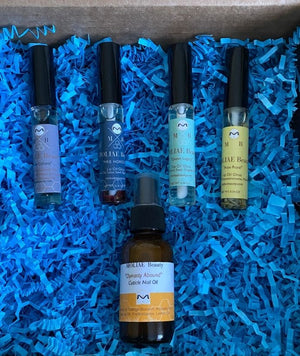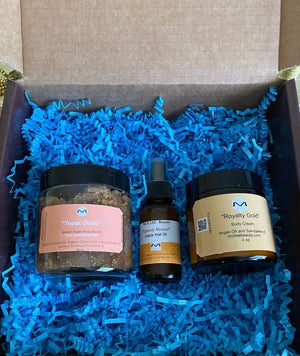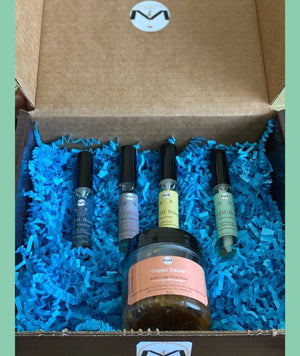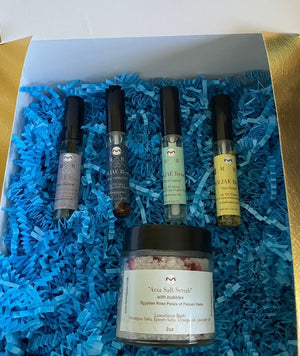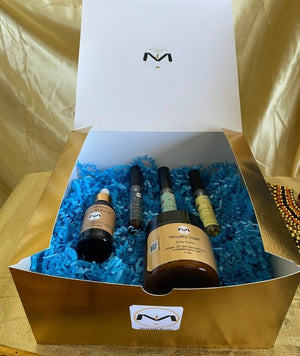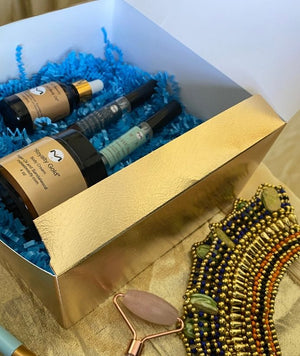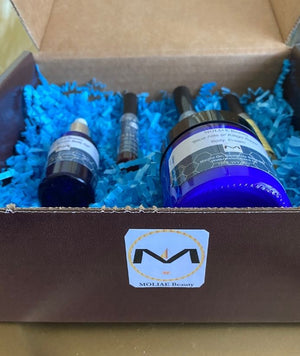 This Luxurious gift set is the perfect way to show your appreciation for the special for the woman. Skin Galore main items in the gift box kit includes a collection of nourishing and restorative skin care products | lip oils| brown sugar body scrub | or sea salt scrub | eyelash growth oil | all of these lovely items in a beautiful gift box that will help her look and feel her best. This set includes Galore's nourishing. All of these products are carefully crafted with natural, high-quality ingredients to provide the best care for her skin. Give her the gift of radiant, healthy skin with this indulgent collection of Skin Galore's luxurious skin care products.
Our Beautiful gift box kit package is sure to make any woman feel special. It includes three amazing skin care products that have been specifically chosen to help give her skin a natural, healthy glow along with eyelashes growth. The package includes a body scrub either brown sugar or sea sat scrub for a deep moisturizing and revitalizing exfoliation for hydrating and nourishing body mask, and along with supercharged eyelashes growth oil. All of these products are made from natural ingredients and are free from harsh chemicals, making them ideal for sensitive skin. This Skin Galore Gift will show her just how much she means to you, and help her to keep her skin and lips looking and feeling its best.
What You Get In This Main Gift Kit:
Body Sugar Scrub and Sea Salt Scrub
💝 Topaz Oasis - Brown Sugar Body Scrub:  Organic Avocado Oil, Organic Coconut oil, Lotus Essential Seed Oil and Brown Sugar
💝 Arsa Sea Salt Scrub - Himalayan Sea Salt, Epsom Salt, Egyptian Roses from Fayium Oasis in Egypt, Orange Essential Oil, Lavender Essential Oil, and Vitamin E. 
Eyelashes Growth Oil 
💝 Rule Galore -  Organic Marula Essential Oil, Organic Lotus Seed Essential Oil, Organic Castor Oil, Organic Coconut Oil 
Lip Oils:
💝  Nile Horizon - Marula Oil, Lotus Seed Oil, and Egyptian Roses from Fayium oasis in Egypt and Vitamin E. 
💝 Queen Legacy - Marula Oil, Lotus Seed Oil, Organic Coconut Oil, and Vitamin E
💝 Aspu Royal - Marula Oil, Chrysanthemums, Mandarin Oil, and Vitamin E. 
You have options to select an alternative items: 
Cuticle Nail Oil | Royalty Gold Whipped Body Cream| Blue Nile River Whipped Body Cream | Ankh Ra 360
"This is awesome and I have recommended this to my family and friends. It soothes my skin and it glows healthy since in a long time."

Helen R.
"OMG!! The whole family love this. It is amazing and the scent aroma is like your near the Nile river! It is amazing, I will get more."

The Addis Family
"The collection is awesome the ability to use with cleanser, body oil, and this gives a overall good skin healing effect working together!"

WT.