Donate | SavetheChildren.net | Digital Art Fundraising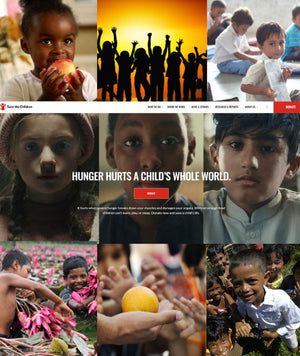 We  believe in the same values of Save-the-Children that every child has the right to the future they were born to be and do. Join the mission to empower and keep children save in Egypt as well as a global initiative. Together, we all can help end child suffering, hunger, lack of education and hopeless to aspire leading to success in the goodness of their purpose. With each donation, we are releasing a digital baby animal artwork that will be sent via email as a digital jpg file. Let us nurture the innocense and forward moving effort to make a difference in a child journey. 
"SavetheChildren.net is a nonprofit organization based in Cairo, Egypt:"
LET'S CHANGE THE FUTURE. NOW
.
We believe in a world where every child grows up healthy, safe and educated - playing, learning and looking forward to a future filled with joy and hope. But right now, Covid-19, conflict and the climate crisis are undoing decades of progress for children and their rights.
Today. children are facing injustice. 1 billion children don't have basic healthcare. 1 billion children live in deep poverty. 450 million children are not learning. 400 million children grow up in conflict."
Every dollar makes a difference - here's how your tax-deductible donation will help.
$1 dollar can provide up to 10 nutritional snacks for kids.
$10 dollar can provide up to 100 meals for kids in Egypt and global. 
$50 can provide up to 500 meals for kids. 
For complete info, please visit SavetheChildren.net
Please donate. 
"This is awesome and I have recommended this to my family and friends. It soothes my skin and it glows healthy since in a long time."

Helen R.
"OMG!! The whole family love this. It is amazing and the scent aroma is like your near the Nile river! It is amazing, I will get more."

The Addis Family
"The collection is awesome the ability to use with cleanser, body oil, and this gives a overall good skin healing effect working together!"

WT.