⭐ Topaz Oasis | Women Brown Sugar Body Scrub | Lotus Oil | Jasmine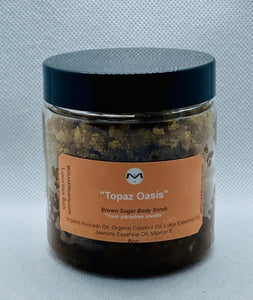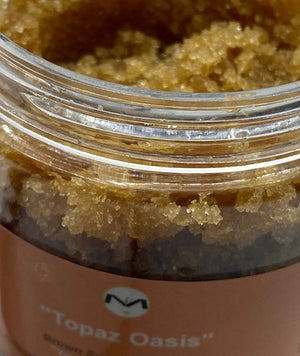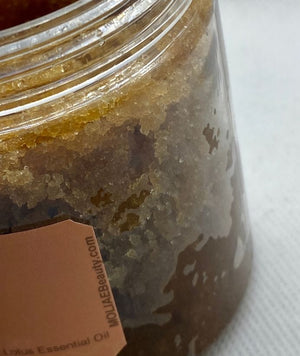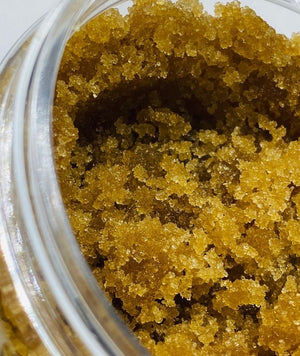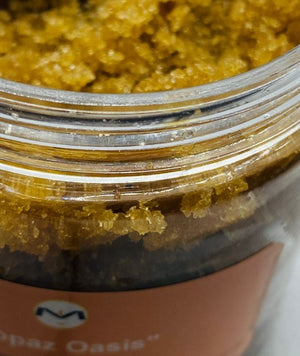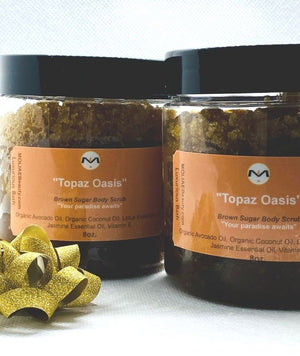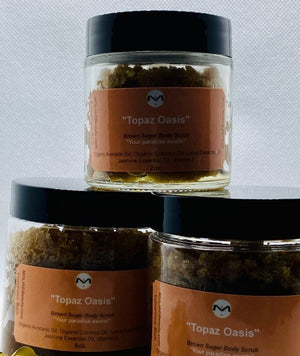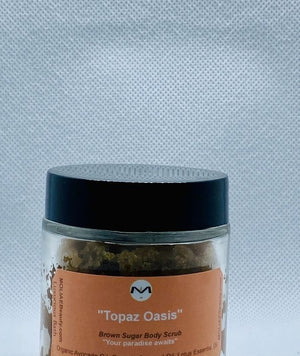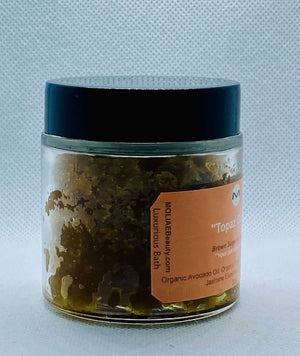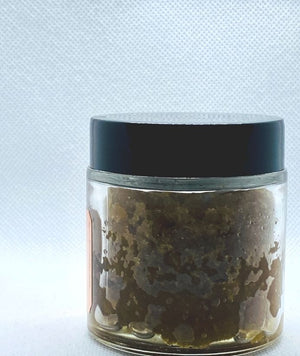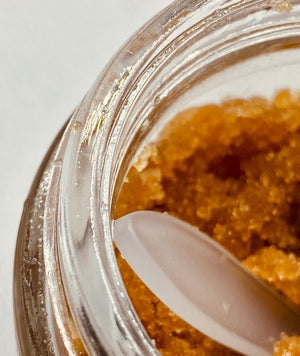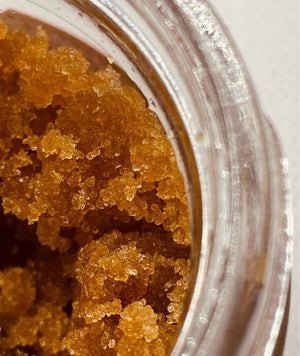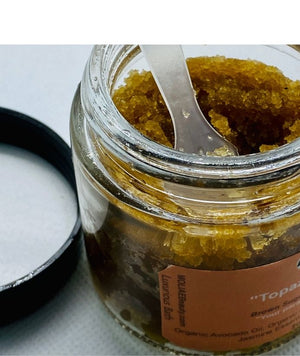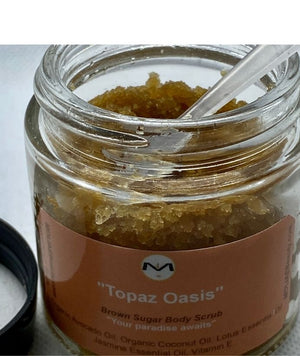 "Topaz Oasis" Brown Sugar Scrub features luxurious essential oils with fragrance to effectively exfoliate your body skin while elevating your mood to positive joyfulness. In this blend, you will enjoy the infused luxurious and nutrient-enriched oils to enhance the effectiveness of the brown sugar along with organic avocado oil, jasmine oil, and coconut essential oil, organic for a relaxing and nutrient-rich experience. 
Topaz Oasis Queen Collection | Brown Sugar Scrub | Lotus Oil
by MOLIAE Beauty
When you need to shed old skin for newer skin, you need to use our best brown sugar scrub for a healing effect with Jasmine Oil that you must exfoliate regularly your skin to have the best skin without blemishes, acne, or extreme dryness. You can use this Sugar Body Scrub as both an exfoliator and moisturizer, and it smells great! It also works on giving the necessary nourishment without the use of any chemicals.
This Women Brown Sugar Body Scrub is containing only pure and natural ingredients. It acts as a natural exfoliator removing dead skin and moisturizing to reveal fresher healthier clear skin. It is softer than regular sugar scrubs while remaining strong enough to scrub away dead skin cells and make way for healthier, glowing clear skin. 
Ingredients: organic brown sugar, organic coconut oil, jasmine essential oil, organic avocado oil, and vitamin E. 
Our Brown Sugar Scrub provides your skin benefits with:
✅ Exfoliation for the body in an easy motion
✅ Luxurious bath bubbles to indulge in relaxation
✅ Anti-bacterial and anti-inflammatory properties
✅ Healing properties with essential oils infused
✅ Moisturizing deeply to reduce dry, damaged skin
✅ Nutrient-rich of Vitamin E
Don't delay ordering your brown sugar body scrub today! Sizes available are 8oz and 2oz
"This is awesome and I have recommended this to my family and friends. It soothes my skin and it glows healthy since in a long time."

Helen R.
"OMG!! The whole family love this. It is amazing and the scent aroma is like your near the Nile river! It is amazing, I will get more."

The Addis Family
"The collection is awesome the ability to use with cleanser, body oil, and this gives a overall good skin healing effect working together!"

WT.