⭐"Palace Bliss" Massage Cream - Black Pepper, Pear, Clove with Lotus Flowers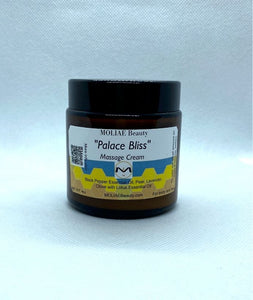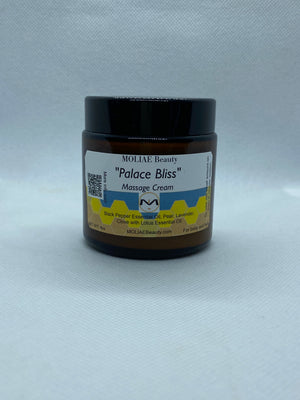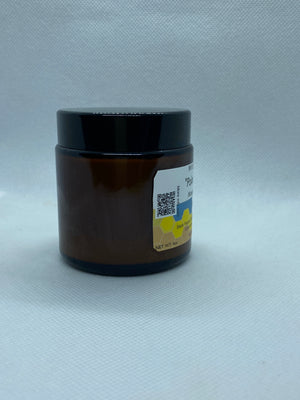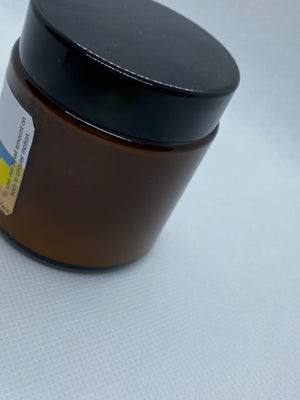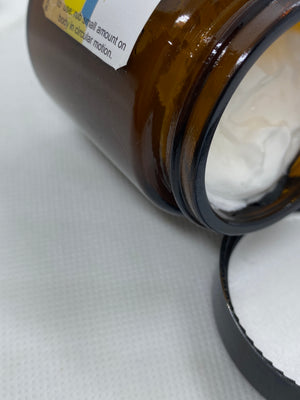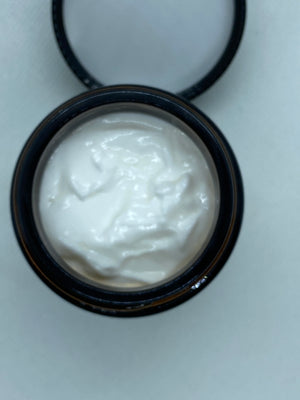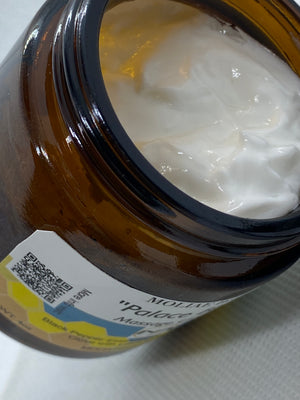 Soothe your aches and amplify your mood with a sensory royal Egyptian cream of heavenly "Palace Bliss" Massage Cream - Black Pepper Essential Oil, Pear, Clove with Lotus Flowers for your much needed deep molecular tissues with Massage cream of a light fragrance of enrich Lotus Essential Oils flowers that engulfs the bountiful infused with Lavender Essential oil that you deserve with hydro boosts your muscles, soothes away your aches, stress that transform your overall mood into something more than standard, instead, of your worth into a bliss invite to royal Egyptian Mitsrayim Palace ordinary bringing forth a royal rich experience with infused Egyptian Fayium Oasis Roses Petals extraordinary that brings forth a wellness to your inner and outer self.
In our signature formula of our "Palace Bliss" Massage Cream - Black Pepper, Pear, Clove with Lotus Flowers after an exhausting day you need a soothing quick way to massage away and release stress, bringing you clarity and understanding of your worth for peaceful the great ones of historic legends bring you our Lotus Essential Oil and fragrance of a melody of luxury and soothing comfort after a bath or whenever. Our massage cream is infused with essential oils and Egyptian Roses flowers for an added rose oil benefit to super-royally give you empowered antioxidants that super-boosts your body and as a face oil as of the nutrient rich sands of time in Egypt to sooth your whole being to happiness.
Our "Palace Bliss" massage cream is our Egyptian Royal Blend aromatherapy for the body that will provide you with:
✅ organic, Vegan with cool effect breeze for quick luxury mist of roses hydration
✅ roses powerhouse of essential fatty acids, antioxidants for cell regeneration
✅ anti-bacterial and anti-fungal
✅ roses powerhouse of essential fatty acid powerhouse of essential fatty a
✅ luxurious essential oil of roses of infusing with rose water
✅ moisturizing for profound nutrient rich for that skin glow
✅ helps to reduce scars, fine lines, acne prone skin
✅ assists in minimize fine lines, eczema, rosacea 
✅ nutrient rich of Vitamin E and anti

INGREDIENTS
Organic Black Pepper Essential Oil
Organic Pear Essential Oil
Organic Lemon Essential Oil
Organic Clove Oil 
Organic Lotus Flowers Essential Oil
Organic Lavender Essential Oil
Organic Coconut Oil
Organic Eucalyptus Essential Oil
Vitamin E
-
Get yours today! And transform your day or evening to a refreshing cool rub-down of the oasis of Palace Bliss massage body and face cream infused blend.
"This is awesome and I have recommended this to my family and friends. It soothes my skin and it glows healthy since in a long time."

Helen R.
"OMG!! The whole family love this. It is amazing and the scent aroma is like your near the Nile river! It is amazing, I will get more."

The Addis Family
"The collection is awesome the ability to use with cleanser, body oil, and this gives a overall good skin healing effect working together!"

WT.