King In Me | Shaving Cream Argan Oil | Sea Buckthorn Oil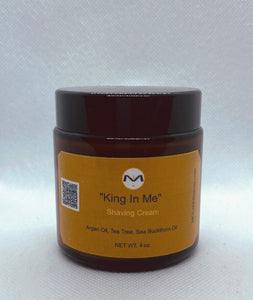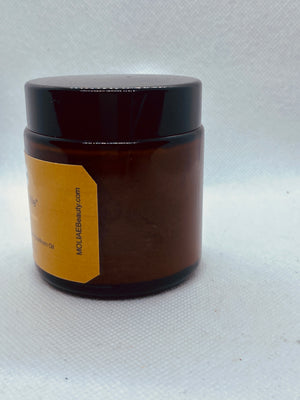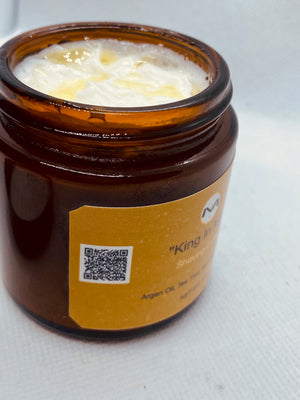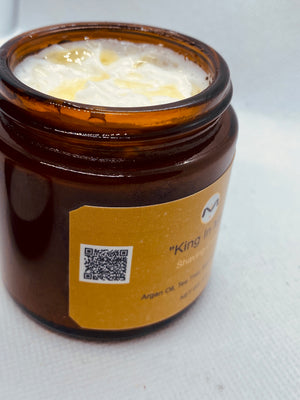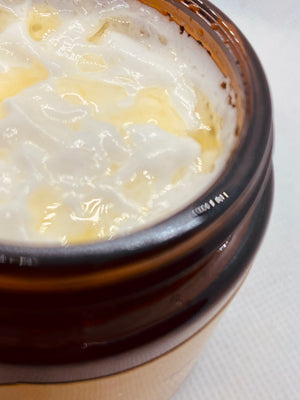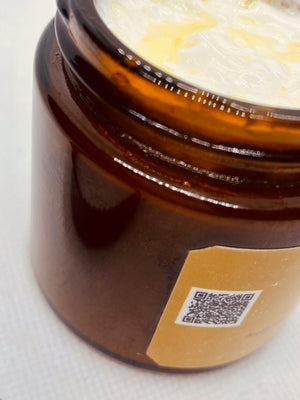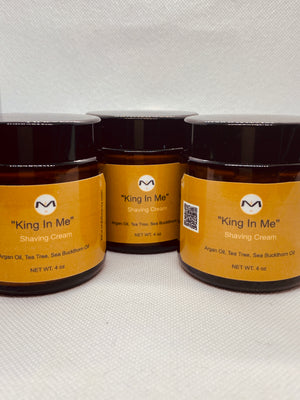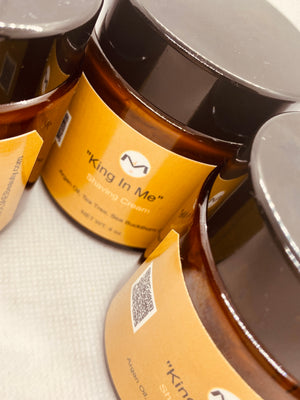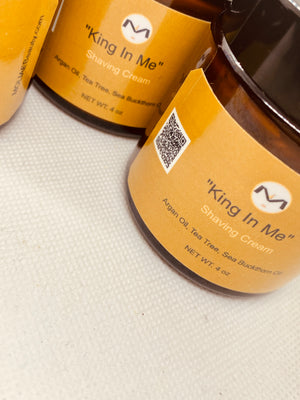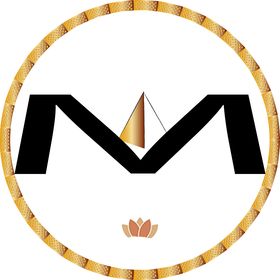 Smooth Shaving Cream men need an awesome shave that moisturizes their skin for a clean and smooth shave.  You looking for a way to elevate your shaving experience that leaves your face looking groomed the way you like it no hairs or bumps. In our formula blend, you will achieve the healing effect and nurtured elements of our shaving cream that produces the results you seek - because you got things to do.
Our Argan Oil Shaving Cream provides an even smoother shave cut that you will not have blemishes, but you will gain handsome royal Kingship skin that brings forth your allure of sustaining the stresses of the everyday environment when you start your day. This Sea Buckthorn Oil is suitable for all skin types and provides a quick and easy shave that leaves skin feeling smooth and refreshed.
Cooling Effect Benefits :
✅ loosens up your face/chin hairs for a clean smooth shave
✅ moisturizing deeply to reduce dry, damaged skin
✅ enriched anti-oxidants and luxurious shaving cream for face
✅ hydrates and heals with anti-inflammatory properties of tea tree
✅ healing properties with Sea Buckthorn essential oils infused to amplify
✅ nutrient-rich of Vitamin E added
You remember and so do we! Get this today.
Our Formula Blend Ingredients:
Moroccan Argan Oil
Organic Tea Tree Oil
Sea Buckthorn Essential Oil 
Water (Aqua)
Organic Coconut Oil (Cocos Nucifera)
Emulsifying wax
How to apply and best times to use:
You should apply during the morning when you shave or before you at night of a even light coat to moisturized the skin. Once applied you may proceed to shaving a small area to get a feel of the cream that is amplifying your skin - hairs before you begin to shaving towards an even clean shave. Our formula blend Royal Shaving Cream is designed for  for deep cleansing, especially, if you are trying to keep a well kept non-beard / face hair under control then you have to have superb clear blemish free skin - it is a must - therefore, our formula blend delivers that deep nurturing healing, so that your natural skin shines thru naturally as the King you are to be. 
"This is awesome and I have recommended this to my family and friends. It soothes my skin and it glows healthy since in a long time."

Helen R.
"OMG!! The whole family love this. It is amazing and the scent aroma is like your near the Nile river! It is amazing, I will get more."

The Addis Family
"The collection is awesome the ability to use with cleanser, body oil, and this gives a overall good skin healing effect working together!"

WT.