King In Me | Royal Shaving Face Oil | Argan Oil | Watermelon Seed Oil | Myrrh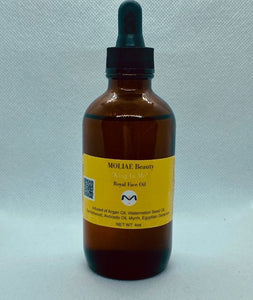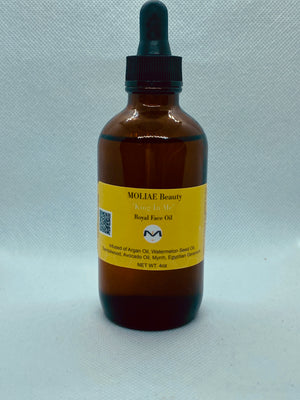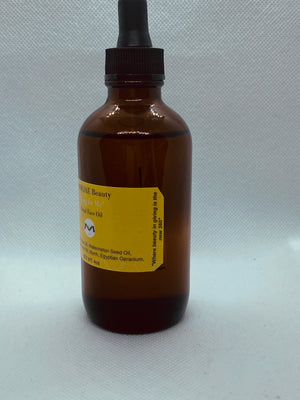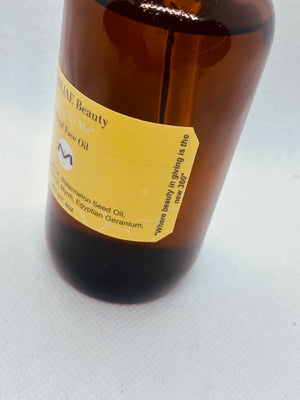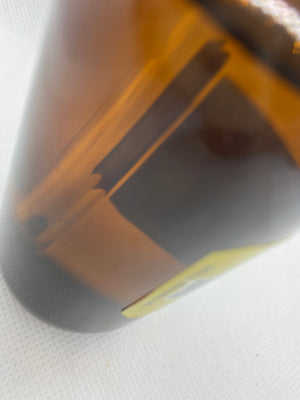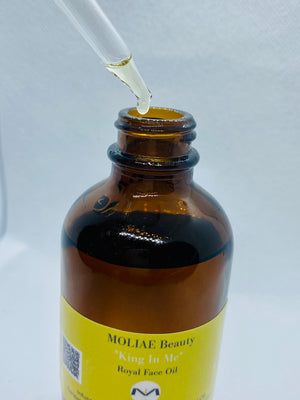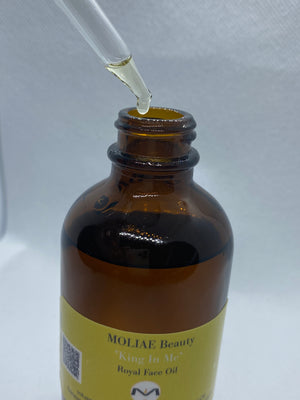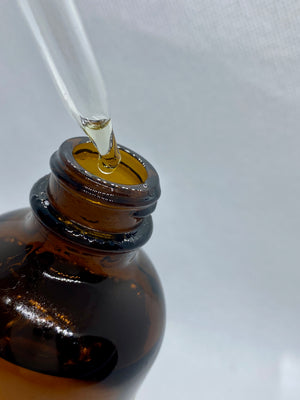 The Royal Face Argan Oil is a lightweight, natural oil that helps to nourish, restore, and protect your skin. This oil is formulated with Moroccan Argan oil, which is rich in antioxidants, fatty acids, and vitamins that help to restore the skin's natural balance and improve complexion. It also contains natural oils such as, Myrrh Oil, which help to soften, hydrate, and soothe the skin. It can be used as a facial oil or moisturizer, or as an aftershave oil to help reduce irritation and redness. This Watermelon Seed Oil is non-greasy  on the skin. It is fragrance-free and suitable for all skin types.
Royal Face Oil is for a shaving smoothly by nourishing the skin hairs with our formula blend of Moroccan Argan Oil and Sandalwood oil for a luxurious facial oil that helps to nourish, hydrate, and protect the skin from environmental damage. It is made with 100% pure Moroccan Argan oil, which is rich in essential fatty acids, antioxidants, and vitamins A and E. Our Argan oil helps to reduce the appearance of wrinkles, fine lines, and other signs of aging. It is also packed with nourishing and healing properties to keep your skin looking healthy and radiant. It absorbs quickly into the skin and leaves it feeling soft and smooth. It is suitable for all skin types, including sensitive skin.
Benefits:
Helps to reduce inflammation where grows on the face to ensure healthy clean layers of skin that appearance is a smooth clear complexion after a shave.
Provides nourishment and protection to the skin with anti-oxidants of Watermelon Seed oil supercharged nutrients rich going deep into the skin
Helps to reduce inflammation and redness. Improves skin texture and tone.
Helps to seal in moisture and create a protective barrier against environmental aggressors.
Can help to soothe and calming skin that will relieves any pain on the face for a smooth shave.
Rich in Vitamin E, antioxidants, and essential fatty acids, which help to promote healthy skin.
"This is awesome and I have recommended this to my family and friends. It soothes my skin and it glows healthy since in a long time."

Helen R.
"OMG!! The whole family love this. It is amazing and the scent aroma is like your near the Nile river! It is amazing, I will get more."

The Addis Family
"The collection is awesome the ability to use with cleanser, body oil, and this gives a overall good skin healing effect working together!"

WT.