GOLD Bars Soap | with Egyptian Geraniums | Honey | Moroccan Argan Oil | Sandalwood Oil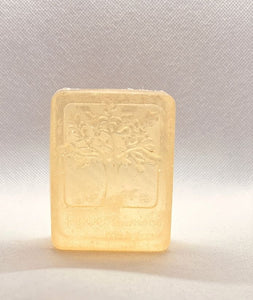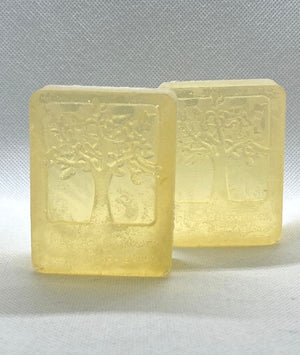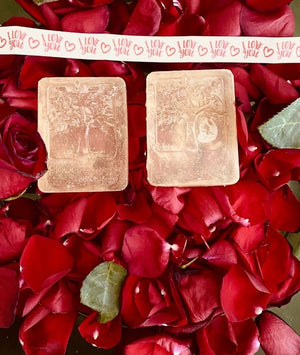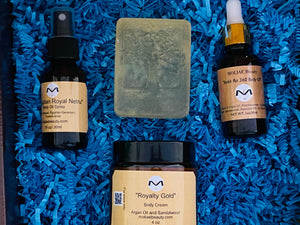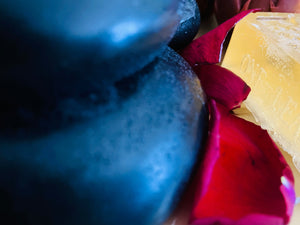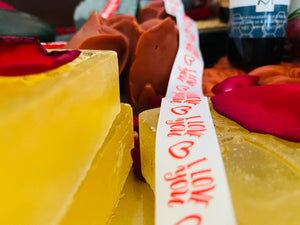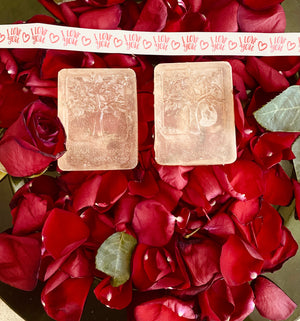 GOLD Bars Soap is a luxurious all-natural soap made with pure, nutrient-rich ingredients to nourish your skin. This soap is crafted with an indulgent blend of Egyptian Geranium essential oil, Shea butter, and Coconut oil to create a creamy, moisturizing lather. The essential oil helps to soothe and balance the skin, while the Shea butter helps to lock in moisture for lasting hydration. Coconut oil helps to nourish and protect the skin against environmental damage. This GOLD Bar Soap with Egyptian geranium is perfect for those with sensitive skin, as it is free of harsh chemicals and fragrances.
Our Gold Bars gives deep skin luxurious healing as a genuine Sandalwood Bars Soap as a luxurious, handmade, natural soap bar that is perfect for cleansing your body and nourishing your skin. Our bars are made with a blend of organic shea butter, and organic honey to help draw out impurities and detoxify the skin. Our bars are free from any harsh chemicals, artificial fragrances, and preservatives, making them a safe and natural option for clean, healthy skin.
Benefits:
Moisturizing: The natural oils in GOLD Bars Soap with Egyptian Geraniums help to keep the skin hydrated and supple.
Anti-Aging: The antioxidants in the soap help to protect skin cells from damage and reduce the appearance of wrinkles and fine lines.
Cleansing: The soap helps to remove dirt, oil, and other impurities from the skin, leaving it clean and refreshed.
Balancing: The soap helps to balance the skin's natural oils, preventing the overproduction of sebum, which can lead to breakouts.
Soothing: The natural ingredients in the soap help to soothe skin irritations and reduce redness.
Antibacterial: The soap contains antibacterial properties that help to keep bacteria at bay, preventing skin infections.
INGREDIENTS:  **All ingredients are sustainably sourced:
Organic Honey
Moroccan Argan Oil
Egyptian Geraniums
Sandalwood Essential Oil
Pear Infused
Palm Kernal Oil
Palm Oil 
Glycerin 
Sorbitol
Propylene Glycol
Sucrose
Purified Water
"This is awesome and I have recommended this to my family and friends. It soothes my skin and it glows healthy since in a long time."

Helen R.
"OMG!! The whole family love this. It is amazing and the scent aroma is like your near the Nile river! It is amazing, I will get more."

The Addis Family
"The collection is awesome the ability to use with cleanser, body oil, and this gives a overall good skin healing effect working together!"

WT.