⭐ Shaving Oil Pyra Gift Box Kit | Watermelon Seed | Pyra Pyramid | Bergamot | King In Me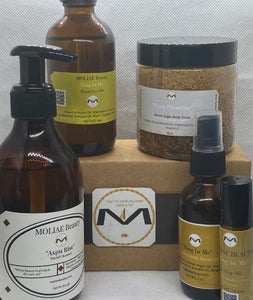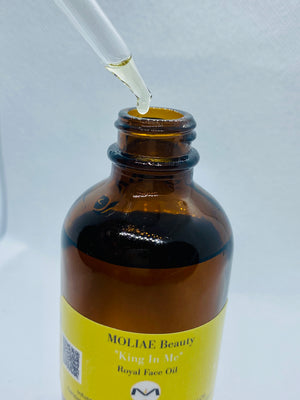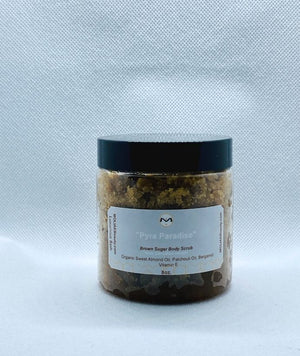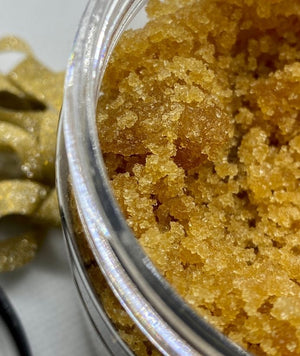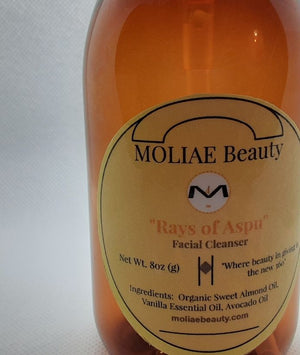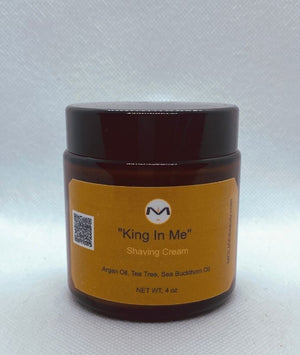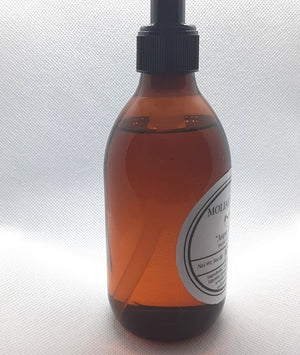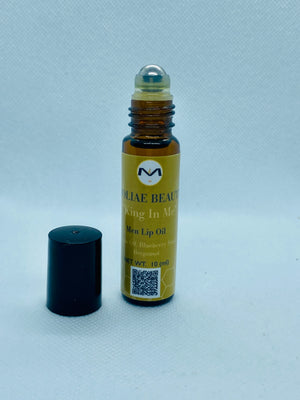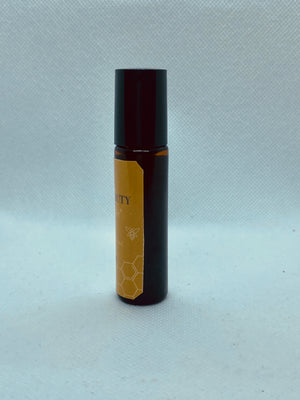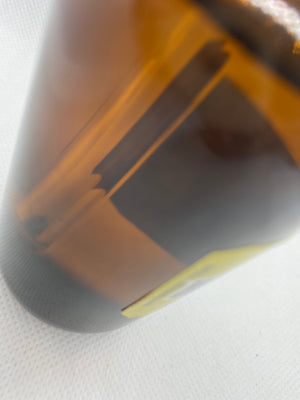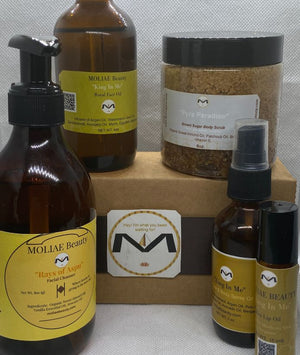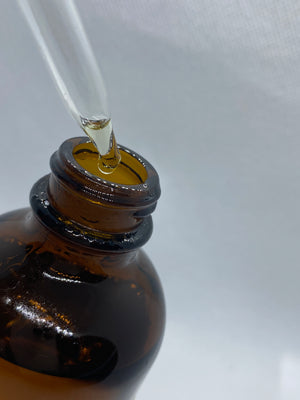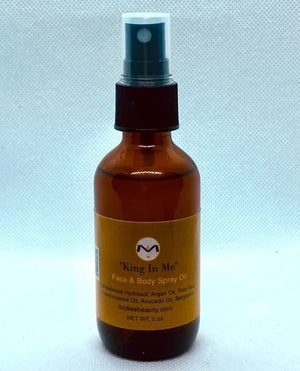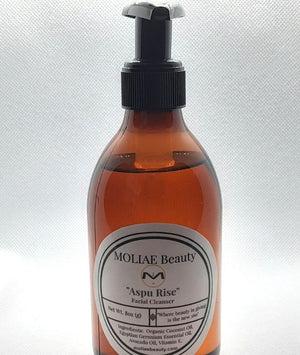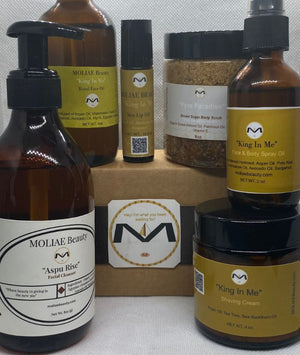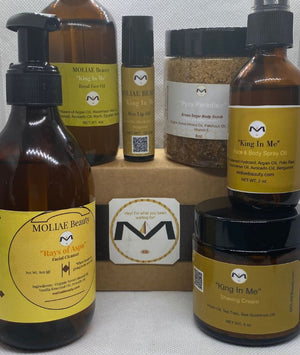 Introducing our signature Shaving Oil Pyra Gift Box Kit for a wonderful gift box kit of the King In Me Collection that for the King in you will have FREE Pyra Pyramid Brown Sugar Scrub for the face and body, Men Lip Oil, Face and Body Oil Spray with Polo Red, along with a FREE bonus face cleanser "Aspu Rise" either our signature organic coconut oil and Egyptian Geranium or our organic almond oil with vanilla for sensitive skin. 
Royal Face Shaving Oil is for a shaving smoothly by nourishing the skin hairs with our formula blend of Moroccan Argan Oil and Sandalwood oil for a luxurious facial oil that helps to nourish, hydrate, and protect the skin from environmental damage. It is made with 100% pure Moroccan Argan oil, which is rich in essential fatty acids, antioxidants, and vitamins A and E. Our Argan oil packed with nourishing and healing properties to keep your skin looking healthy and radiant. It absorbs quickly into the skin and leaves it feeling soft and smooth. It is suitable for all skin types, including sensitive skin.
Benefits of Royal Face Shaving Oil with Argan Oil:
Helps to reduce inflammation where grows on the face to ensure healthy clean layers of skin that appearance is a smooth clear complexion after a shave.
Our shaving oil can be used an organic face cleanser in between or before  shaving as well.
Provides nourishment and protection to the skin with anti-oxidants of Watermelon Seed oil supercharged nutrients rich going deep into the skin
Helps to reduce inflammation and redness. Improves skin texture and tone.
Helps to seal in moisture and create a protective barrier against environmental aggressors.
Can help to soothe and calming skin that will relieves any pain on the face for a smooth shave.
Rich in Vitamin E, antioxidants, and essential fatty acids, which help to promote healthy skin.
"Pyra Paradise" Brown Sugar Scrub for Men beauty features luxurious fit for Kings of organic essential oils with fragrance to effectively exfoliate your body skin while elevating your mood to positive joyfulness. In this blend, you will enjoy the infused luxurious and nutrient-enriched oils to enhance the effectiveness of the brown sugar along with patchouli essential oil, organic sweet almond, and bergamot essential oil for a relaxing spa-like experience. 
Our
Men
Brown Sugar Scrub
is 
a triple-action exfoliator and moisturizer for the body. It is c
ontaining only pure, natural ingredients. It acts as a natural exfoliator that removes dead skin and hydrates to reveal fresher, healthier clear skin. This for Men Body Scrub can help reduce the appearance of cellulite. It can also help improve and fight the appearance of premature skin aging like wrinkles, blemishes solar, and fine lines.
 

Ingredients:
organic brown sugar, organic sweet almond oil, patchouli essential oil, and bergamot essential oil.


Benefits results of Pyra Pyramid Brown Sugar Scrub:
✅ pyra pryamid is excellent way for exfoliation for the body in easy motion
✅ luxurious bath bubbles to indulge in relaxation
✅ anti-bacteria and anti- inflammatory properties
✅ pyra pyramid healing properties with essential oils infused
✅ moisturizing deeply to reduce dry, damaged skin
✅ pyra pyramid is nutrient-rich of Vitamin E
King In Me Face and Body Oil with Polo Red
King In Me Face and Body Oil Spray with Polo Red is a luxurious blend of natural oils, minerals, and vitamins that nourish and hydrate the skin. How does it benefit you? In 3 word: It's Multi-purposeful : it can be used a face toner along with a deep enriched moisturizer for your face during the day and before nighttime waking up looking refreshed and your handsome King self. It is formulated to deeply penetrate the skin, leaving it feeling soft and supple. It can be used on both the face and body and is perfect for those with dry, sensitive skin. The unique blend of oils, minerals, and vitamins helps to reduce the appearance of wrinkles and fine lines while restoring the skin's natural moisture balance. It is ideal for use before and after sun exposure, and it can be used to help soothe and protect the skin from environmental damage.

This Face and Body Oil Spray can be used for multi-uses: before and after skin toner, priming the skin for any beard oil or pre-shave as well as an aftershave for a cooling effect, our face and body spray oil has the ultra hydration for skin blemishes or issues. The natural oils in this blend help to soften and smooth skin, while the essential oils provide a light, soothing scent. This Argan Oil Spray can be used on both face and body for an all-over moisturizing and nourishing experience.

Face and Body Oil Spray | Cooling & Healing Effect Benefits :

✅ Sandalwood as the King Maker provides an increase in healthy anti-oxidants

✅ increase nutrients for anti-inflammatory properties

✅ moisturizing deeply to reduce dry, damaged skin

✅ enriched anti-oxidants and luxurious face toner and primer for men's skin

✅ face wash or spritzer for a quick refresh look f

✅ hydrates and heals with anti-inflammatory properties of tea tree

✅ healing properties with Frankincense Essential oil infused to amplify

✅ nutrient rich of Vitamin E added


You remember and so do we! Get this today.


Our Formula Blend Ingredients:

Sandalwood Hydrosol

Moroccan Argan Oil

Organic Avocado Oil

Bergamot Essential Oil

Frankincense Essential Oil

Polo Red Essential Oil

How to apply and best times to use:

----
This gift box kit Benefits:
Face Shaving & Cleansing: help to moisturize the skin for any new hair follicles easier to remove at the same time gently remove dirt, oil, and while also hydrating the skin.
Hydrating: providing organic essential moisture and nutrients to keep it soft and supple.
Toner: in the Face and Body Oil Spray can use as a fast amplifcation of the face and finisher as a toner that seals in the goodness of the organic essential oils and royal oils. 
Sun Protection: The sun protection products provide broad-spectrum protection from UVA and UVB rays, helping to prevent signs of premature aging.
Nourishing: The nourishing products help to replenish the skin with essential vitamins and minerals, making it healthy and glowing.
"This is awesome and I have recommended this to my family and friends. It soothes my skin and it glows healthy since in a long time."

Helen R.
"OMG!! The whole family love this. It is amazing and the scent aroma is like your near the Nile river! It is amazing, I will get more."

The Addis Family
"The collection is awesome the ability to use with cleanser, body oil, and this gives a overall good skin healing effect working together!"

WT.