⭐ Queen Palace Serum | Pink Crystals | Ankh RA 360 | Royalty Cream 24k | Gift Box Kit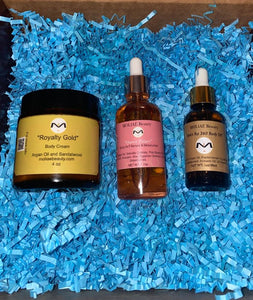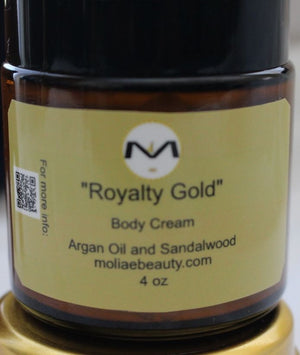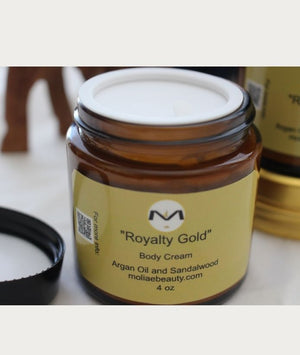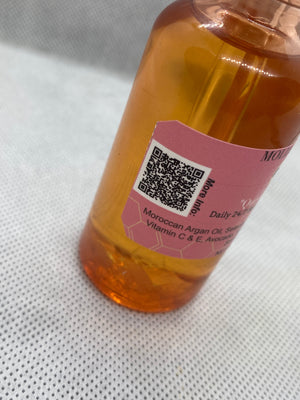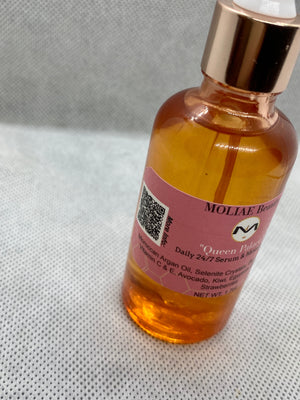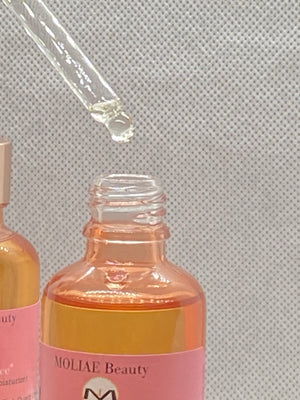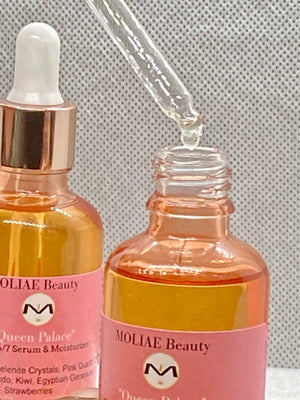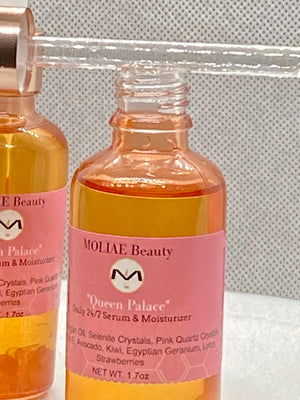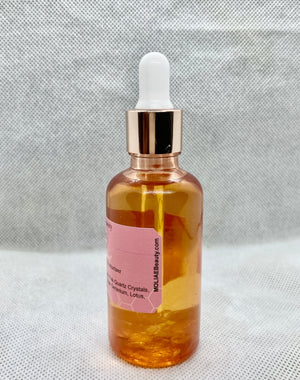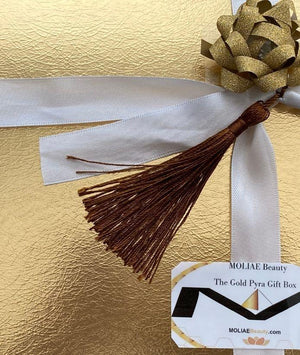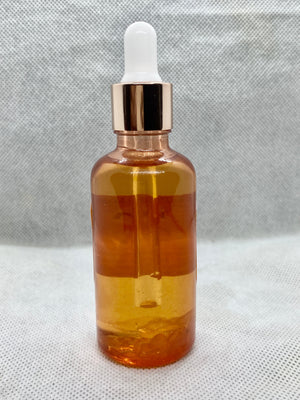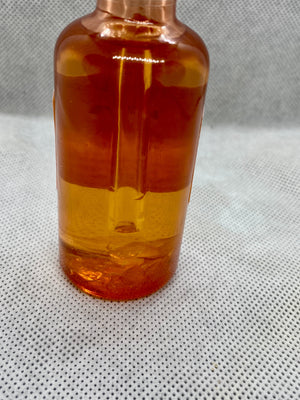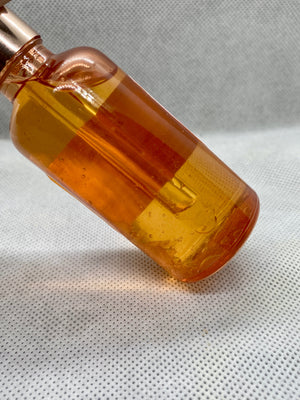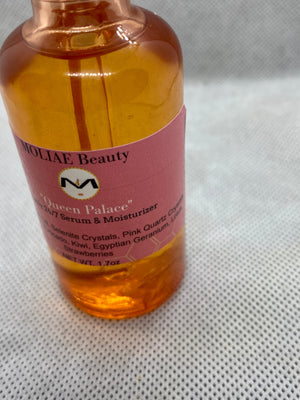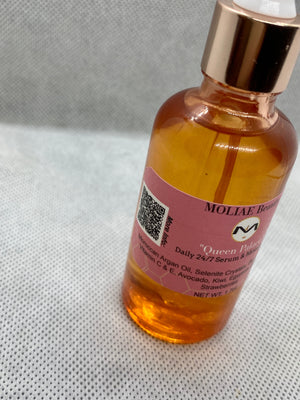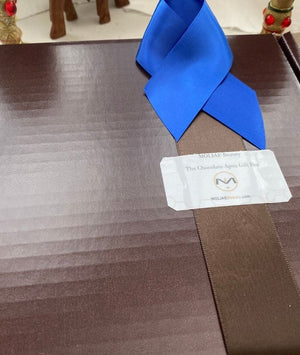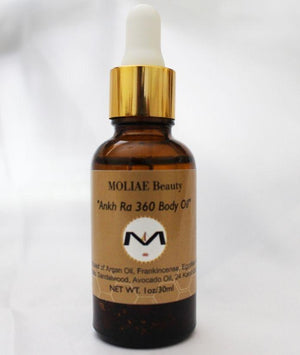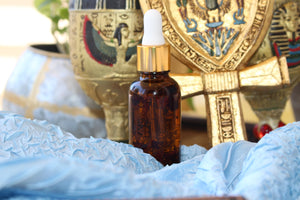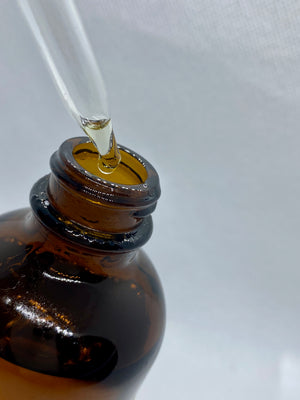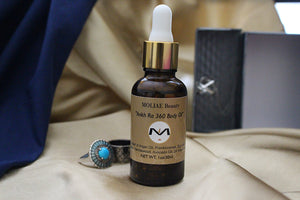 Queens define their royal by their nature and beauty, in our Gift Box Kit we  provide the Royalty Gold Body Whipped Cream for Queens to have0 this Luxurious Body Cream is crafted with Royalty Gold Argan Oil and Sandalwood essential oils with 24k Gold Leafets blended in our luxurious body whipped cream like butter! 
The combination of these two oils creates a rich and nourishing cream that is perfect for keeping skin soft and hydrated. The argan oil is rich in Vitamin E, essential fatty acids, and antioxidants which help to protect the skin from environmental damage while the sandalwood essential oil has anti-inflammatory and anti-bacterial properties. 
This body cream is perfect for use on the entire body and can be used on a daily basis to help keep the skin feeling nourished, soft, and hydrated. It is also great for dry, sensitive and irritated skin.
This Royalty Gold Argan Oil Body Cream is an indulgent blend of Royalty Gold Argan Oil and Sandalwood essential oils. With its rich and creamy texture, this body cream deeply moisturizes, softening and replenishing the skin. The combination of these two oils helps to reduce inflammation, improve skin tone and texture, and reduce the appearance of wrinkles and fine lines. The Sandalwood Essential Oil also has a calming effect on the mind and body, helping to promote relaxation and balance. This body cream can be used daily for soft, nourished, and glowing skin. amplify 
Our Whipped Body Cream provides you with:
✅ moisturizing deeply to reduce dry, damaged skin soft as a feather skin
✅ luxurious body cream for the whole body
✅ hydrates and heals with the anti-inflammatory properties of coconut oil
What You Get In This Gift Box Kit:
Royalty Gold Body Whipped Cream

Queen Palace 24/7 Serum 1.07oz

Ankh Ra 360 Body Oil 1 oz 
~~~
Queen Palace daytime serum is one of our newly amazing moisterizing, deep cleansing, and revitalizing melodies with Selenite and Pink Quartz crystals to amplifying nuturients in the skin. MOLIAE Beauty royal gift box kit in this assortment with Royalty Gold body whipped cream also features Queen Palace that has Moroccan Argan oil that provides luxury healing all day moisturizing your skin 24/7, especially, indoors with a/c really dries out our skin causing havoc for youthful clear and smooth complexion. In this year Mothers' Day Gift Box Kit you will receive our lovely assortment for as well deep cleansing, amplifying, and toning benefits, and powerful selenite crystals powder which offers supersonic hydration that helps your skin minimize the air conditioning effects. Moreover, the pink quartz crystals marinated with Moroccan Argan and avocado oil provide a soothing and refreshing effect from dawn to dusk.
Our daily serum, Queen Palace for the face and hands represent our formula blend that is a perfect option if you are looking for a natural and organic way to have a young and healthy skin complexion and improve skin elasticity. It features lotus oil that can reduce signs of aging and anti-oxidant-rich Egyptian geranium that can boost the health of your skin and bring back its natural glow. The woman's face serum also features anti-inflammatory properties that can reduce the effects of harsh weather conditions.
~~~
Which Gift Box to Choose?
Either one of our signature boxes will showcase this lovely-royal item in Gold Pyra Gift Box or our Chocolate Aspu Gift Box.  Get the Gold Pyra Gift Box free with no added premium cost! plus the box kit same price for either serum, best time to buy and purchase two gift box kits you get FREE Shipping! Happy Mothers Day.
~~~
In this gift box kit, you will also have our signature house blend "Ankh Ra 360" Body Oil is as well in this gift box kit for royalty that is a blend of profound pure Moroccan Argan Oil and Frankincense, along with Avocado oil, consecrated Sandalwood oil, and Egyptian Rose Petals of the Faiyum oasis — along with a curated blend of rose oil and 24 Karat Gold leaves.
Its natural Vitamin E and anti-inflammatory effects assist in skincare, so that the change you've been looking for can happen for the better. This body oil of Moroccan Argan Oil and Frankincense Oil soothes away skin issues hyperpigmentation, dryness, scarring, reduction in fine lines, hair growth and faster healing from bumps after shaving, also reduces acne flair-ups, and is a great facial toner.
"Ankh Ra 360" Body Oil also has an antioxidant effect that helps in deep skin repair. This nutrient is for the body and the Sandalwood oil provides a strong sealant for skin protection during any climate season.
You deserve this pampering and luxury healing that will be the perfect Mothers' Day gift or any gift giving occasion for the woman in your life. Give her something different and royally luxurious and she will love you forever for a thoughtful original gift with our organic, and natural essential oils to gently exfoliate and nourish the skin. The extra layer of relaxation as they burst and release their natural skin care ingredients. This gift box kit assortment is suitable for all skin types, and it will leave your skin feeling smooth, soft, and refreshed.
INGREDIENTS: * All ingredients sustainably sourced
Queen Palace
-Moroccan Argan Oil
-Selenite Crystals
-Pink Quartz Crystals
-Vitamin C & E
-Organic Avocado Oil
-Organic Kiwi
-Organic Egyptian Geranium
-Organic Lotus Essential Oil 
-Organic Strawberries
~~~
"This is awesome and I have recommended this to my family and friends. It soothes my skin and it glows healthy since in a long time."

Helen R.
"OMG!! The whole family love this. It is amazing and the scent aroma is like your near the Nile river! It is amazing, I will get more."

The Addis Family
"The collection is awesome the ability to use with cleanser, body oil, and this gives a overall good skin healing effect working together!"

WT.